Are you more interested in personal finance?
Microblogger has been put on hold in favor of another project, my personal finance blog Wallet Hacks – it's where I share my unconventional strategies and tactics for getting ahead in finances and in life. From time to time I'll also discuss entrepreneurship.
Go to Wallet Hacks
Want to build a small business empire you can be proud of?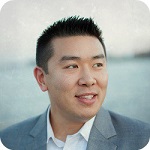 Hi, I'm Jim and I want to show you how to build a business today so you can live life on your terms.
Microblogger features articles about starting your own business, with an emphasis on blogging, building readerships, networking, monetization, and a little dose of inspiration.
In 2005, I started a popular personal finance blog, Bargaineering, that would later be valued at $3,000,000. I learned a lot during that amazing journey and now I want to share those insights with you to help you build a small business empire you can be proud of.
First time here? Please start here.
Looking for the recent articles? Click here.
Want Free Email Updates?
There is a new Microblogger Podcast!
Listen to interviews with entrepreneurs to discover the secrets and strategies they used to build successful online businesses. Learn how to start your own business in your spare time, build a successful blog that makes a full time income, and the social and business strategies you need to take it to the next level.
I'm a writer. Writing is what I do. I find advertising and SEO and all the other blog baggage overwhelming. Whenever I have a question about the business or technical sides of blogging, I seek Jim's advice. I respect his skills and knowledge in these areas. His advice has saved me many hours of work and helped me make more money than I could have done on my own. He's not just a valued colleague, but also a crafty coach.

— J.D. Roth, Get Rich Slowly