3 Comments
How Amazon Publisher Studio Can Help You Earn More Money Faster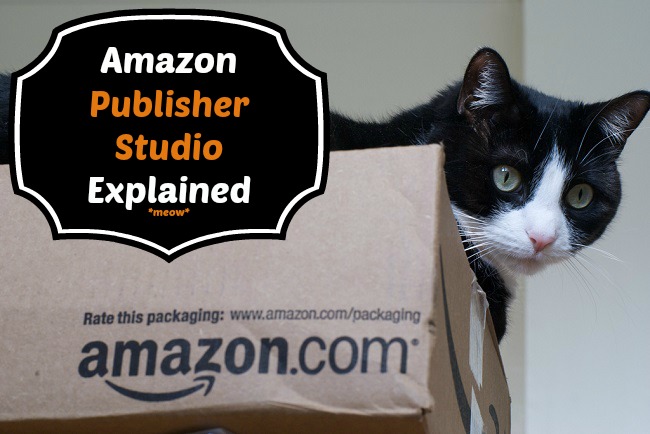 Amazon Publisher Studio helps you sell products through the images on your site by adding a small Shop now icon to the lower right corner of every image. It also makes it easy for you to link up text as well, popping up a search box (in both cases) that facilitates linking.
It's a tool for Amazon Associates that's slowly been rolling out and I haven't had a chance to see it until last week.
First my overall thoughts and then a deeper dive into the tools.
Overall, I think it'll help people link up images and text far faster than before. I consider myself pretty savvy and it would take me maybe 30 seconds to link up an image or text. With this tool, after set up, you can do it within a few seconds if the search functionality picks something you like. The tool does have limitations, which I note at the end, but overall I think it's a good development. I'm interested to see the next version, hopefully with some additional functionality.

Setting Up Amazon Publisher Studio
It's really simple and takes under a minute to set up.
I logged into my Amazon Associates account and saw this banner at the top:

You click it and are taken to the administrative screen where it's a two step creation process:

Once you click Generate Code, you are shown a code snippet. I copied the code and pasted it into a Text widget on my site.
That's it.
Tagging Images and Text
Now, here's where the fun begins.
First, go up to the Amazon Publisher Studio bar and click Tag (you may have to log into Amazon Associates first). There are two modes, Page Mode and Theater Mode.

Page Mode let's you move around site normally. When you click on an image, a search box will appear.

Search for a product, click it, now it's added.
You can also select text and it will automatically search for an item in the Amazon product database, if one exists:

Alternatively, you can use Theater Mode which let's you tag all the images on the page in one interface:

Amazon Publisher Studio in Practice
Here's it in practice on a Scotch Addict post about how to start a fire in a fireplace.

When the mouse pointer goes over the Shop now button, the item you've selected will appear:

The pencil and trashbin icons only appear for the administrator, it lets you change the item or delete it.
A few notes
It doesn't play nicely with the WordPress administrator toolbar:

Fortunately you can minimize the Amazon toolbar and it disappears into a small arrow on the right.
Also, it appears to only track to your first tracking ID. I couldn't find a setting that let me put another tracking ID in and I didn't have the guts to edit the code they gave me in an attempt to test it.
Lastly, the only reporting I can find is via the Link-Type Report. Publisher Studio is at the bottom and this report only tells you totals (impressions, click-through rate, clicks, conversion, items ordered and shipped, and advertising fees). No item level detail.
Nice bonus… script is only 1.5 kB. Svelte.
Have you been using Amazon Publisher Studio? Please share your experiences!
The following two tabs change content below.
Jim
In 2005, I founded a personal finance blog (Bargaineering.com) that became successful enough that I quit my career as a software developer in the defense industry. It is my goal to share everything I learned so that you can do the same - build an online business that let's you pursue your passion.
3 responses to "How Amazon Publisher Studio Can Help You Earn More Money Faster"